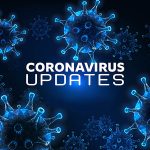 Due to Covid 19 the office will be closed until further notice. 
However, if you need help or support or know anyone who is vulnerable who may need help please call us on:
01255 677006.
If no answer, please leave a contact telephone number and Maria will call you back.
Stop in and see us!
Walton-on-the-Naze
Give Us a Call
Our Number: 01255 677006
How to get in touch…
Address:
Walton Community Project
61 High Street
Walton on the Naze
CO14 8AG
Telephone: 01255 677006
Fax: 01255 675655 or 01255 670000
Office Manager: Maria Eastwood – maria@walton-on-the-naze.com
Web Master: info@easytigernet.com
We welcome entries to our events page and comments or contributions, e-mail comments or events to the above e-mail address.
We are also promoting local business with a FREE listing in our directory section, pop into the office for a form.